Welcome to Airport Plaza Bowl
Now Serving Lunch Monday - Saturday at 11 am and Sunday at Noon Dine In Or Carry Out Great Selection Of Food
618-377-2131
Airport Plaza Bowl Announces A New Management Team.
Introducing Bruce Kiger.
Bruce has 39 years of bowling management experience. He started his career as Assistant Manager at Tropicana in St. Louis and was there in that capacity for 3 years.
He moved onto Concord Lanes, in South St. Louis County as Manager and stayed there as the Manager until he acquired Cottonwood Lanes, a 24 lane center located in Glen Carbon, Illinois. He owned Cottonwood up to 2002 when he sold it.
Loving the sport and recreation of bowling Bruce didn't want to get out of the bowling industry so he accepted a position as Manager of Olivette Lanes in St. Louis until the owner of Airport Plaza Bowl Kathy Saffo approached him to accept the position as Manager of Airport Plaza Bowl.
Having family and friends in the Bethalto/Alton area Bruce welcomed the opportunity to manage a center with a long and successful history.
Bruce comes to Airport with a unique understanding that the league bowler is the back bone of any bowling center and looks forward to meet every league bowler , as well as grow Airport's league business. Bruce also will tell you that High School Bowling is one of the most important opportunities that has come along for not only bowling, but for students . High School Bowling was started in the 1990's in Rockford, Illinois and is now spread to all 50 states for both boys and girls.
Speaking of students Junior Bowling which is held at APB every Saturday morning is one of Bruce's passions as he believes more of the younger kids get to know and have fun bowling, it will be something they will do for the rest of their lives. If you have young children and you're interested in having them belong to something special please stop by and introduce yourself to Bruce.
Being a veteran of 39 years, look for Bruce and his staff to not only enhance league play, but to bring fun and and exciting programs to Airport Plaza Bowl!
When you get a chance, please welcome Bruce as he begins his start as Manager of Airport Plaza Bowl.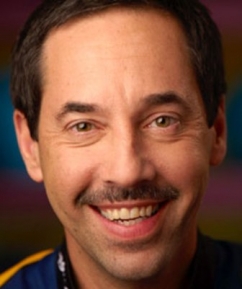 TRY IT, BEFORE YOU BUY IT. BRUNSWICK PRODUCT REVIEW. WITH PARKER BOHN.
click here for more information.

TOYS FOR TOTS COLLECTIONS CENTER. HELP SUPPORT LOCAL UNDERPRIVILEGED KIDS BY DONATING A TOY FOR CHRISTMAS.
Home Grow Day's
Come Support Alton School District Nov. 12th, Dec. 10th With Airport Plaza Bowl And Ridgebrook Brewery Home Grown Days For Every 12" Single Topping Pizza Purchaced $2.00 Will Be Donated And Every Game Of Bowling At Reg. Price We Will Donate $1.75 !!
November 23rd 700 Club Doubles Tournament 9 am Check in Practice Starts At 9:15 am Plan On Seeing Everyone !!!
Sunday, December 14, 9 Pin No Tap Tournament. 5 Person team, $80 a team. Sign in at 12 p.m.
Like us on Facebook For Up Coming Events!!
Airport Plaza Bowl Has Been Selected Small Business Of The Month By The Riverbend Growth Assoc. We Thank You So Much For This Honor !!!!
Join our mailing list today to get exclusive deals, coupons, and free items!

Fill out our online form